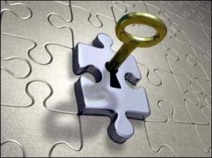 Delivering solutions that help simplify, secure, and manage.
As a trusted adviser in the areas of Network Architecture, Carrier Services, and Security, GOFFATHER helps our clients build solutions that enhance performance and capabilities while maximizing their investment in existing technology.
Underpinning our solutions is our years of experience and integrity demonstrating our commitment to building long term relationships with our clients as well as our future ability to support the solutions that we design and implement today.
GOFFATHER specializes in solutions.  Technology and securities are our specialties.  We believe that an ounce of prevention is worth a pound of cure.